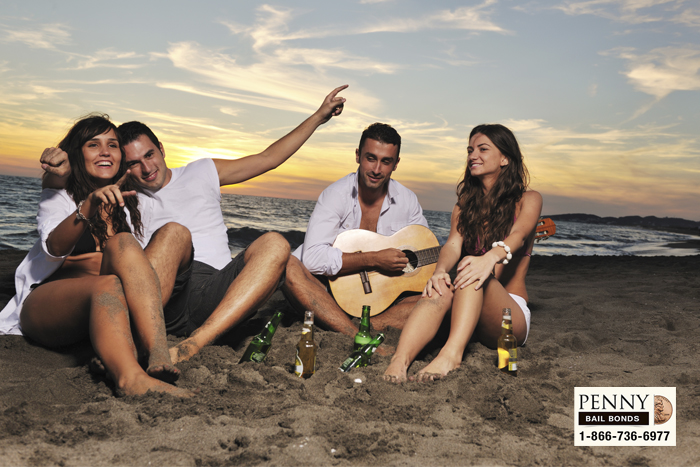 The list of items to pack for a beach trip is pretty straight forward. You need blankets and towels, sun screen, hats, sunglasses, some water and snacks, and some toys like Frisbees and footballs. One of the main things that stays off of most people's beach lists is booze since most beaches ban alcohol. Well luckily, if you plan a trip to one of these following beaches, you can bring your alcohol with you because these are alcohol-friendly beaches!
Kehoe Beach
Located in Point Reyes, Kehoe Beach is a tranquil beach that can be found after a half mile walk along sand dune and marshes at the northern end of Great Beach. It is an alcohol-friendly beach, but no kegs are allowed. It is best to leave the beach by 10:30 PM latest, since the beach closes at 11 PM and you need to walk back to your car.

Carmel Beach
South of San Francisco, but north of Monterey, Carmel Beach offers peace, relaxation, and fun to its visitors. Just like Kehoe Beach, kegs are not allowed, but other alcoholic beverages are. This beach is a plus for dog owners, since it is also a dog-friendly beach, meaning you can let your dog off its leash!

Malibu Paradise Cove
Nestled along the shores of Malibu, Malibu Paradise Cove lets you sip on your alcoholic beverage while laying back on the sand or even the beach chairs. The parking lot is not the cheapest, but if you dine at the restaurant there, they will validate. You can also park further up and take a short walk down to the beach. The beach is open from 8 AM to sunset and it is a bit cozy, so go early to claim your spot!

Descanso Beach Club
Getting to Descanso Beach Club will take a little extra planning since it sits on Catalina Island. You will need to schedule a boat or helicopter ride over. This beach club offers amenities that really allow you to relax and sip on your cocktail.
---
Remember that if you bring alcohol to these beaches, and you are driving to the beach, then you need to properly transport the alcohol in your car. If it is a bottle that has been opened already, then the alcohol must be in the trunk. If the alcohol has never been opened, then it can be in the passenger seating areas. That is for getting to the beach.
---
Now getting home from the beach is another story, since now, you will have alcohol in your system. If you stop drinking early enough, you can be sober enough to drive home safely. If not, you will need to designate someone who is, or end up calling an Uber or Lyft. In addition to your booze, remember to drink plenty of water too to stay hydrated, and eat some food to help soak up some of that alcohol.