WE OFFER SERVICES IN:
San Bernardino | Highland Park | Fullerton | Victorville | Barstow | Adelanto | Montclair | Pomona | Corona | West Covina | Tustin | Apple Valley | Hesperia | Yucaipa | Chino | Chino Hills | Rialto | Upland | Redlands | Santa Ana | Orange County | Anaheim | Moreno Valley | Colton | Ontario | Fontana | Loma Linda | Yorba Linda | Irvine | Azusa |Contra Costa | Fresno | Modesto | Bakersfield | Visalia
What Do I Do When Someone I Care About Is Arrested?
When someone you care about has been arrested, you undoubtedly want to help out. This means that you will probably want to bail your loved one out of jail. When it comes to bail, you have 2 options:
1. You can pay a cash bail, which will be the full amount of your loved one's bail.

2. You can get a bail bond, which will only cost 10% of your loved one's bail.
At Penny Bail Bonds, we help our clients bail their loved ones out of jail with affordable bail bonds. Bailing a loved one out of jail is extremely easy when you have our bail agents assisting you.
---
How Much Does a Bail Bond Cost in California?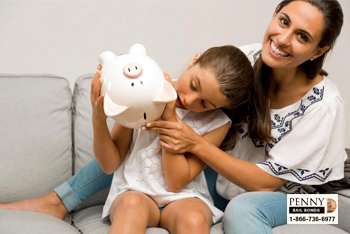 Are you looking to bail a friend or family member out of jail, but are worried about the cost? Do not fret, Penny Bail Bonds can help you out. We have been making bail bonds cheap and affordable for Californians for the last 30 years.
In California, all bail bonds start out as 10% of the person's bail. This means that if your loved one's bail is set at $10,000, his or her bail bond will only cost $1,000. This is the standard price set by the state of California, however, some bail bond companies can offer you a discount.
At Penny Bail Bonds, we are able to offer qualified clients a 20% discount on the price of the bail bond. What this means is, instead of paying 10% of the bail, you only pay 8%. If we use the same bail from before, the new price of the bail bond would be $800 with this discount. To qualify for this discount, you must be one of the following:
---
What Documentation Do You Need?
So few people have any knowledge about bailing a person out of jail with a bail bond, and that is understandable. Most people believe that they will never need to bail someone out of jail. For some, they are right, however, not everyone is that lucky.
Many people who are attempting to bail their loved one out of jail are surprised to learn that they need to have certain documents ready to go when they talk to their bail agent. These documents are very important to the bail bond process.
Here is what you will need to have ready when you talk to your bail agent.
---
We Understand What Matters To You!
Getting arrested is a traumatic experience. It's scary and even embarrassing. We understand. You can rely on us to get you through the bail process, emotionally and financially. Trust us to guide you step-by-step to overcome the confusing jail system.
Penny Bail Bond company is different from all other bail bonds companies. We set the bar higher! We are committed to helping clients through this difficult period with as little pain and hassle as possible. We are also committed to helping clients break the pattern of life problems.
Instant 20% Rebate to Union Members, Military Personnel, and Veterans. All attorney referred clients also receive a 20% rebate.
(Applicable for California Residents only)
Low Monthly Payments with 0% Interest
Friendly fast service, anytime – anywhere; by fax or in person
24hr Local and Nationwide Bail Service
Referrals to Alcohol and Drug Treatment Centers, and Sober Living Homes
Hablamos Español
---
Speak To A Real Agent at Penny Bail Bonds!
We have all at one point in our lives had to deal with an electronic receptionist, and so we know how annoying they can be. At Penny Bail Bonds, the phones are always answered by an actual person, never an electronic receptionist.
Call us now at 866-736-6977 to see for yourself.
Is your loved one or someone you know in jail? The bail agents at Penny Bail Bonds can help you! Penny Bail Bonds has been in business in San Bernardino County, Los Angeles County, & Orange County for over 29 years and is family owned. Let us offer our expertise in guiding you through the process of getting your loved one, friend or employee out of jail. Our staff will treat you with professionalism and discretion. We will keep you informed of all upcoming court dates as well as any changes to these court dates.
The professionals at Penny Bail Bonds will do everything in our power to help make the entire bail experience as comfortable as possible. We have staff available to answer your questions and concerns and understand that bail bonding is not something that most people are familiar with. One of the easiest ways, is by having mobile bail agents. Our mobile bail agents can meet clients anywhere in California. They eliminate the need for clients to drive someplace they have never been before. Our agents drive to meet our clients wherever they need to. No matter where you are in California, one of our agents will be close by and ready to help.
We are the number one bail bonds agency in Los Angeles, San Bernardino & Orange County, California.
---
At Penny Bail Bonds We Are Constantly Striving To Provide Our Clients With The Best Bail Bonds Service
Penny Bail Bonds is open to help you 24 hours a day, 7 days a week. We know things can go wrong at any time so we make sure our bail agents are always available to help you. We do our Penny best to provide our clients with the best bail bonds service available. We will treat you with the dignity and respect you deserve.
Our agents work tirelessly with their clients to help them bail their loved one out of jail. Simply give one of our bail agents the name of the person you want to bail out and the county where they were arrested. Our bail bondsmen will search the rough the databases for you to find your friend or family member. After they've found all the information they need, our bail agent will contact you and begin working with you to set up the bond.
Our skilled bail agents will work with you and set up a payment plan that fits your budget. No one has perfect credit so we don't require it to get a bail bond. We'll work with you to make sure you can truly afford the bond. We'll help you get your loved one out of jail quickly and easily.
At Penny Bail Bonds we do our very best to make sure your friend or family member is bailed out quickly. We make sure the bail bonding process is easy for you in an attempt to make your life easier.
If you want the best bail bonds service available in California, call Penny Bail Bonds now at 866-736-6977.
---
Life Happens Blog