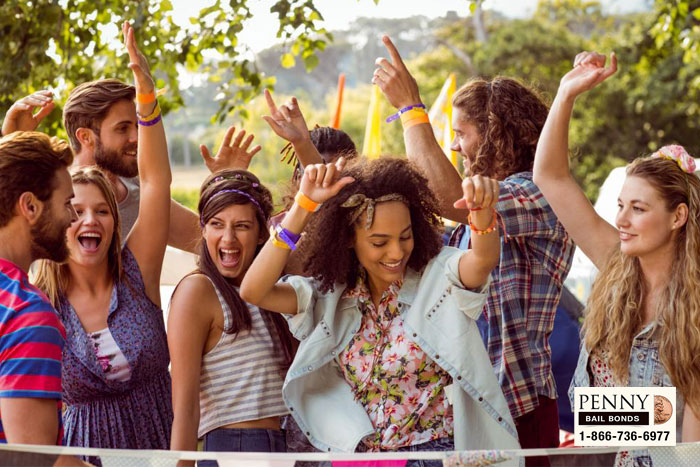 Spring is here, and warmer weather is around the corner for us Californians. Right now we are able to bask in the sun, smell the flowers, and wear shorts. Meanwhile the rest of the nation is suffering from post-winter weather. Luckily for us, we live in California and are past that kind of weather. We live in a state that loves good vibes and great views. There's so much culture and energy.
If you ever need a good pick me up, there are plenty places that you can check out. For starters, California has miles of coastlines waiting to be enjoyed. There are plenty of look out spots all around California that you can drive or hike to. If the coast isn't you favorite view, don't worry, California has several different landscapes to choose from. Pack a lunch, grab the family and go for a drive around the beautiful state.
If the views aren't your thing, or you're looking for something a bit more livelily, you can check out one of the many concert venues. California has several major concert venues, such as: The Hollywood Bowl, Staple Center, Nokia Lounge, and House of Blues. Performers come from all over the world to play in California, the home of the stars. Don't forget that California also is the only state that has Coachella. Coachella is a major Music festival that happens once a year in the California desert. Bonding over the music is a great opportunity and music venues are a great place to reconnect with friends and family.
If views, or the music venues don't make you feel blessed for living in the Sunshine State, don't forget about the history that California has to offer. From the missions, to museums, there are loads of spots to visit if you want to learn more about the world around you. If you're curious about art exhibits there's a museum for that. If dinosaurs are more your thing, there's a Natural History Museum. Museums are a great place to bring the family too. Finding out more about the world around you is easy, especially in California.
We're lucky here in California because we get great weather, amazing views, rocking music, and have loads of educational opportunities. We're not saying we're the best state in the nation, but we're also not saying we aren't. We're simply saying that we're extremely blessed to be in this golden state that we get to call home.