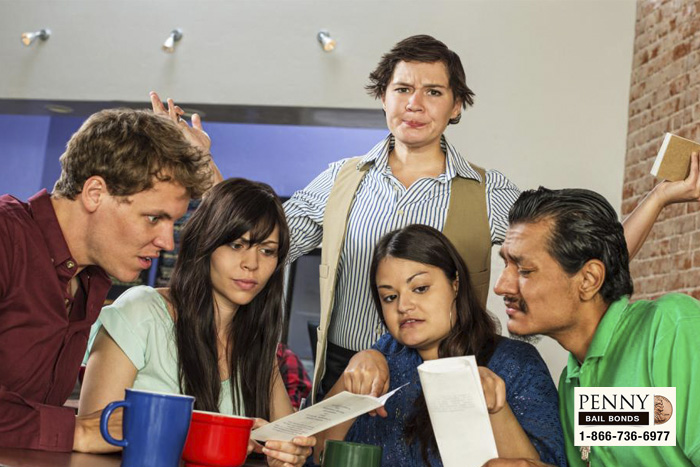 When people want to bail their friends or family members out of jail, they usually have a lot of questions about co-signing the bail bond. Here is a small list of some of the questions we get about co-signing at Penny Bail Bonds in San Bernardino.
What is a co-signer?

A co-signer is a person who is willing to sign a bail bond to get their loved one released from jail. The co-signer is responsible for making sure that bail bond payments are made on time and that their loved one goes to all of his or her court dates.

Is there a limit to how many people can co-sign on a bail bond?

There is no limit to how many co-signers can sign for a bail bond.

Does it affect my credit?

There is a credit check for co-signers, but the bail bond itself will not affect the debt ratio of a person's credit score.

Are there discounts available?

There are discounts available for qualified co-signers. To qualify for a 20% discount, one of the co-signers for the bail bond needs to be a union member, a member of AARP, a member of the military, be a homeowner, or have a private attorney. That's all it takes to earn this discount.
These are some of the more common questions that we get about co-signing for a bail bond. If you still have questions, you can talk to one of our professional bail agents here at Penny Bail Bonds in San Bernardino. They will be more than happy to answer your questions.
---
For a free consultation, just call 866-736-6977 or click Chat With Us now.
---