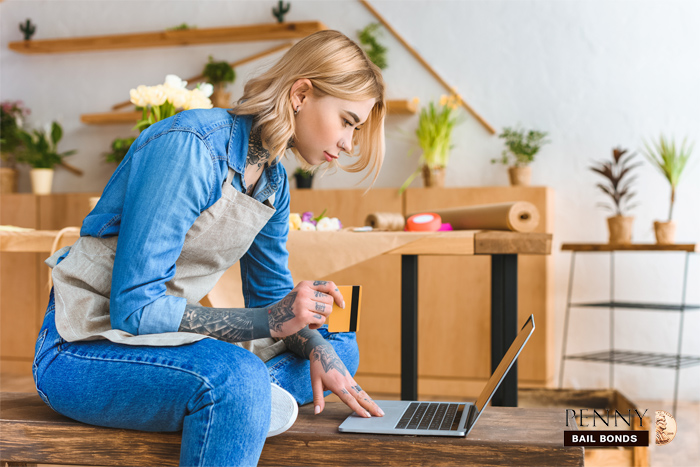 Credit Cards and Bail Bonds
When most people learn how much bail money they require, they gulp and think about how much money they have in their bank account. In many cases, they realize they don't have enough. This leads to wondering if you can use your credit card to post your bail.
The answer is both yes and no.
While there may be some jails that will allow you to use your credit card to post bail, there aren't many. Jails really aren't comfortable processing credit cards for bail because they worry that you may decide that since a credit card was used instead of your own money, you'll decide to ignore your legal case.
If the person handling the bail at the jail where you're incarcerated says that they won't accept a credit card, don't despair. The jail might not take the card, but a bail bond agency probably will.
If you decide to use a credit card to post your bail, you should spend a little time trying to figure out which card you should use. First, it must be one that the bail bond agency accepts. Second, you'll want to choose the card with the lowest interest rate. The last thing to look for is the card that offers you the biggest incentives. Sticking to a credit card with a low-interest rate and an excellent reward program is a great way to save money on your bail.
Do not wait another second, call Penny Bail Bonds in Upland now at 866-736-6977.