Client Reviews & Testimonials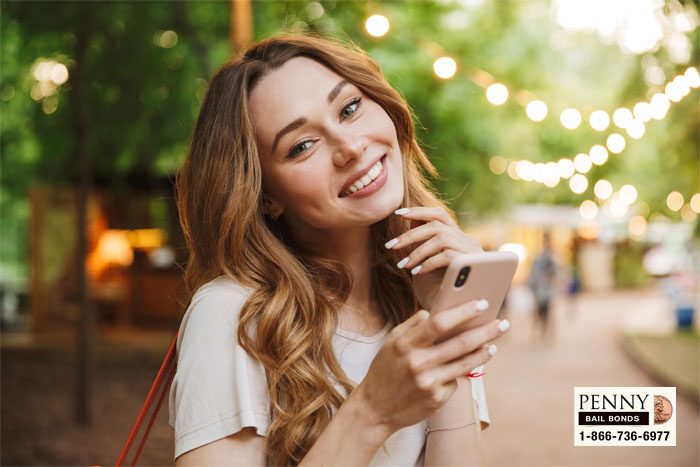 ---
"I wanted to give your company a really good review. And here's why…..To begin with everything was done over the phone. You guys were lovely enough to provide a discount, because of our union, and to top it off you gave us a payment plan! Then Marco was so nice and understanding that he made the process run smoothly. I appreciate your staff to the fullest. Thanks!!"
Jasmine Montero

---
"So i keep forgetting to come back to leave a review, but i wanted to leave one because they did such a good job with our service!! They are very friendly we ended up going with someone else because my mother in law had already started paperwork elsewhere. BUT this was the company i was going with, they give you discounts. Definitely worth checking them out."
Richard Jones
---
"I am really happy this company remained open, Marco made the process super convenient and he posted the bail quickly. It was comforting the follow up call we received once it was posted. If you want a reliable bail service, call Marco."
Antonio Soto

---
"So we came out to a function out here, things got crazy. So my cousin ended up getting arrested. I got on their chat box there to ask a couple of questions, and they were able to answer each one. I appreciate the fact that they let us know the procees. Thankfully my cousin got released on his own recognizance, but i just wanted to give these guys a THUMBS UP!! thanks Marco for the wonderful service."
---
"I am so happy I called Penny Bail Bonds! I had called other bail companies and Marco from Penny Bail Bonds really helped me out with a great deal. Marco worked with the money I had and qualified me for a 20% discount on the bail for being a homeowner. Which was great, who doesn't love saving money? He was also very professional to deal with and was quick in getting the bail bond posted. Thanks Marco and Penny Bail Bonds!"
Jeffrey Williams
---
"I didnt think id find a bail company to help us on a holiday but i was lucky to have found penny bail bonds to help us out through a tough situation. Thank you marco for your assistance in helping us bail out my brother in law."
chris hemp
---
"This company handled everything over the phone which saved me a lot of stress and time! Steve was a great help and was very understandable of my situation, which made the entire process even quicker. Such a patient and kind person to help me out! I am truly grateful for his assistance in making my experience an easy and painless process! Thank you, Steve!"
Juliet Kauffman

---
"I just wanted to take a moment to thank you for all the help provided. Marco you really went beyond our expectations. We got lucky that everything happened so smoothly I heard that other places lag, but not you guys. So glad we chose correctly!!"
Melanie Roberts

---
"Truly the most knowledgable group working here, as well as some of the sweetest people I've ever had help me out. I first spoke with multiple companies and nobody provided me with the great service I received from this bail bonds. I wish that I had called them from the beginning to avoid wasting time and the stress."
Elle King

---
"I would recommend this company ro anyone needing help with bail. They answered pretty quick and were able to answer all questions we had. Like eveyone else of course i shopped around and these guys were able to offer me a good deal. Thanks!"
Javier Morales

---
"I had no idea what to do when my friend called from jail. Luckily I found Santa Ana Bail Bond Store! They were easy to deal with and even took payments."
Jimmy F. – Anaheim, CA
---
"Thank you for all the help during a very stressful time. Everyone was very professional and helpful. The agent was very good at explaining everything and answering all of my questions."
Sammy S. – Los Angeles, CA.
---
"Life has its ups and downs I found myself the victim of false allegations and going to jail for the first time new to the system not knowing what to do or who to call for help. Just when I thought all hope was gone my family contacted Penny Bail Bonds and they came to my aid and got me out of jail and has shown great support when I have needed it most."
"I would recommend Penny Bail Bonds to anyone in need of their services and thanks again."
Rick J. – Santa Ana, CA.
---
"I made the right choice to call Penny Bail Bonds. When I made that call, I could tell in the agent voice that she was a very caring person and gave me the impression of wanting to help me with the situation I was in. I believed in her and she came through for me. Every chance I get, I will definitely recommend their services. Thank you Penny Bail Bonds! Your the Best!!"
Marina J. – Cerritos, CA.
---
"We were fortunate enough to work with Penny Bail Bonds and we are thankful we found them. They were very professional and considerate of all their clients, giving individual consultation. They made the process painless, ensuring that our concerns and questions were addressed."
"I would definitely recommend Penny Bail Bonds to anyone in need of a bond!"
Lennie H.
---
"The challenges faced with bailing my grandson out of jail were far too many to count. It's a fearful thing to find your loved one in custody and not know what to do or where to turn for help. The staff at Penny Bail Bonds was sensitive to that fact and took me step-by-step through the process of what was to come. I am grateful for how they handled my situation and treated me with respect."

MG | Rialto, CA
---
"I recently called upon Penny Bail Bonds to assist me during the arrest of one of my clients by a local law enforcement agency. Penny Bail Bonds was able to mobilize its team on very short notice and secure the quick release of my client from the police booking station. The result of this quick release was that my client was relieved from having to be transferred to the county jail where he would have experienced a much more lengthy and arduous release process."
David Borsari, Esq. | Attorney At law | Law Offices of David S. Borsari | Fullerton, California
---
"I needed help, and fast. I was turned down by other agencies because my husband's bail was too low; however, Penny Bail Bonds was quick to respond to my need."
RL | Santa Ana, CA

---
"It's hard to know who to trust when you have someone in jail. There are so many bail bond companies to choose from. Many treat you like the criminal when you call for help. The agent that assisted me at Penny Bail Bonds was not only professional, but also courteous. I felt like they cared about my situation and were working for me. Explaining in detail every question I had. I hope to never need their services again, but if I do I will not hesitate to call Penny Bail Bonds."
TW | Anaheim, CA
---
"So my brother got picked up for warrant, so like a good sister, i'm calling him every name in the book Lol. But you do for family, so i start calling so many places cause i'm trying to get a good deal. Penny Bail Bonds responded faster, and Nicer! They're also cheaper and they actually work with you. Like i said i called around…..at other places it seemed they either didn't like their job or they were having a bad day. Definately would use them again!!"
CC | Quartz Hill, CA
---
"Got to give it up to Marco, the man knows his work. The process went by smooth and fast. Like the fact that he was able to meet us at a location of our choice. The best part was that they were able to set us up with a payment plan! Thanks Penny Bail Bonds. These situations are difficult as it is so when you have the right people it makes it easier."
WH | Lancaster, CA

---
"We used this company to bail my nephew out…were not familiar with the area so we googled bail in san bernardino and this company showed up. The picture caught my attention. So we said let's give it a shot! glad we did!! Two thumbs up for good service and their discount program. Thanks for the help!"
MM | Panorama City, CA

---
"My cousin got in a bit of trouble this weekend, and we had to bail him out (we didn't have to lol but we did) so i googled San Bernardino Bail Bonds and Penny Bail Bonds popped up, i figure penny sounds affordable. It was! Very friendly people too ☺ so the nice agent that helped us out, did everything he could to get us a good deal….i think his name was Marco. Anyways service was good, thank you for all your help!"
CC | San Bernardino, CA

---
"So this weekend was tough……one thing led to another and we ended up bailing out my brother in law. I swear how many times does a person have to get in trouble to get it together??! whatever point is we got him out. I realy appreciate Marco he has a lot of patience……it's funny how we have done the process before but i guess every experience is different. You really never stop learning. Anyways thanks bro!"
MC | San Diego, CA