Irvine Bail Bond Store Makes Bail Easy
Finding out a loved one has been arrested can cause a lot of stress. You can alleviate that stress by calling 866-736-6977 and talking to a professional and caring bail agent.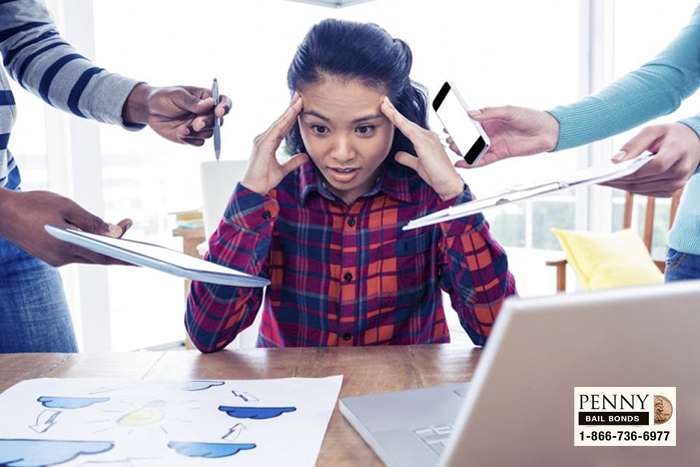 You should not panic and cause yourself stress when you find out that a friend or family member has been arrested. You have an ally on your side, who is ready and waiting to help you at a moment's notice. That ally is Irvine Bail Bond Store.
We have been helping Californians bail their loved ones out of jail for nearly 30 years. We know how to best help our clients. This means making the bail bond process as quick, and stress-free, as possible for everyone. When you talk to one of our bail agents, they begin working for you right away at Irvine Bail Bond Store.
Our skilled and talented bail agents will do all of the hard work for you. They will locate your loved one in the county jail system, with just a small amount of info from you, and then they will be able to fill out the paperwork with you.
Our bail agents will even be able to answer all of your questions about the bail bond process, which can help put your mind at ease. If you have any questions, do not hesitate to as them. Our bail agents at Irvine Bail Bond Store are here for you.
When you are ready to get the bail bond process started, simply call 866-736-6977 or click the Chat With Us feature at the bottom right of your page. One of our bail agents at Irvine Bail Bond Store will always be there to talk to you because we are open 24/7. You can get your friend or family member out of jail without a huge load of stress by going to Irvine Bail Bond Store.
When you are ready to get the bail bond process started, simply call 866-736-6977 or click the Chat With Us